Defocus Veröffentlicht Neue Single 'Diverge' feat. The Oklahoma Kid
|
Das deutsche Metalcore-Quartett Defocus veröffentlicht heute die dritte Single / Video, "Diverge" feat. Tom Brümmer (The Oklahoma Kid), von ihrem bevorstehenden Debüt "In The Eye Of Death We Are All The Same", das am 2. Juli via Arising Empire veröffentlicht werden soll!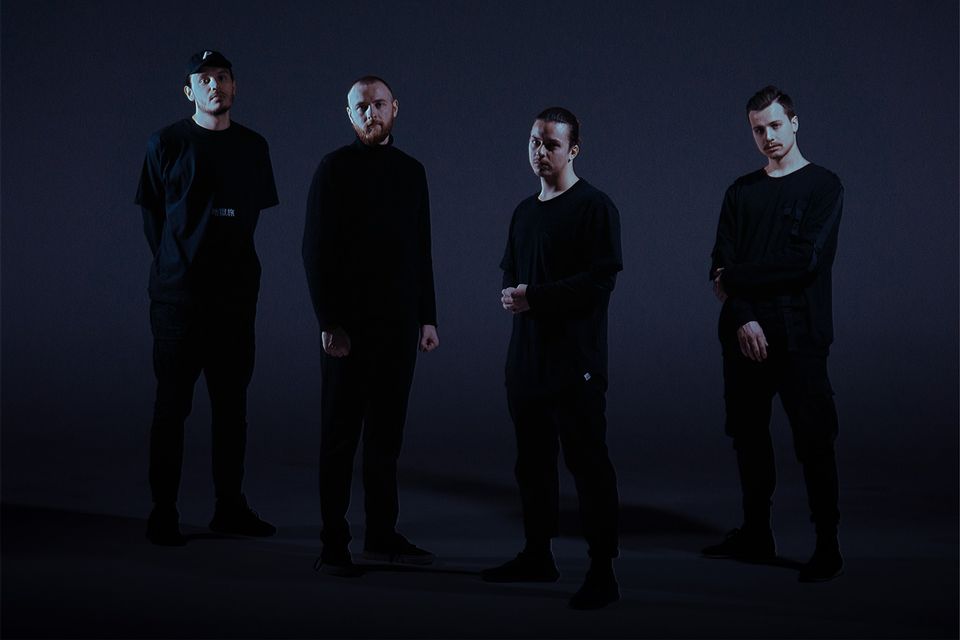 ' "Diverge" war einer der ersten Songs den wir für Defocus geschrieben haben. Er war ausschlaggebend für den Sound unseres Debutalbums "In The Eye Of Death We Are All The Same". "Diverge" verbindet die besten Seiten unserer ersten beiden Singles: die Härte und Brutalität von "Common Grave" sowie die Atmosphäre von "Thought Of A Vision". The Oklahoma Kid Sänger Tom Brümmer macht mit seinem Feature Part "Diverge" zu einem Song der direkt im Kopf bleibt und zum Mitsingen anregt.', sagt Bambam (Bass)
'Cause I would carry you through the darkest day of mine
To prove how hard I've tried'
Mit der bevorstehenden Veröffentlichung von "In The Eye Of Death We Are All The Same" betritt Defocus die Metal-Szene mit einer Platte voller schwerer, tief gestimmter Songs. Ein tiefer Einblick in die Welt, in der wir leben und wie wir alle davon betroffen sind. "In The Eye Of Death We Are All The Same' ist ein herausforderndes Album, das deine Aufmerksamkeit verdient.
Überaus tiefe Gitarren und treibende Rhythmen werden mit dunklen, ambienten Melodien kombiniert, um eine melancholische Atmosphäre für ihren brachialen Sound zu schaffen, die einen Vorgeschmack auf das bietet, was von diesem vielversprechenden Vierer-Gespann kommen wird.
Während die Pandemie noch in vollem Gange war, wurden alle Tracks von zu Hause aus aufgenommen, während Christoph Wieczorek (Annisokay) von Sawdust Recordings sich um den Mix und Master kümmerte, der wirklich zum vernichtenden und impulsiven Sound des modernen Metalcore passt.
Schau dir 'Diverge' feat. Tom Brümmer jetzt an!
"In The Eye Of Death We Are All The Same" Tracklisting:
Thought of a Vision
In Our Heads
Immerse Me
Common Grave
Tides (Interlude)
Diverge (Feat. Tom Brümmer)
Can You See Me?
Disease
Shelter