Die Post-Punks ACTORS veröffentlichen grandioses Video im "Natural Born Killers"-Style
|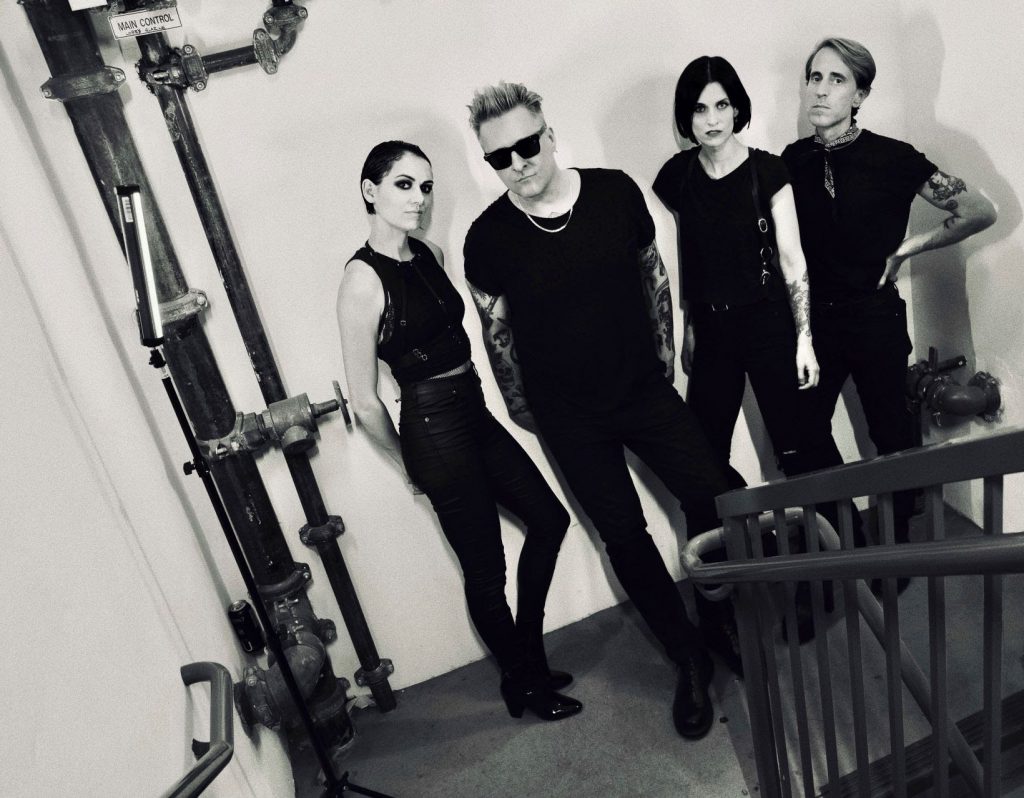 Die Post-Punks Actors aus Vancouver verneigen sich im Musikvideo für die großartige neue Single "Only Lonely" vor Oliver Stone. Vancouvers Actors haben das Video zur brandneuen Single "Only Lonely" vom kommenden neuen Album "Acts Of Worship" veröffentlicht. "Acts of Worship" wird am 1. Oktober auf Artoffact Records veröffentlicht.
Das Musikvideo zeigt eine blutige Romanze im "Natural Born Killers"-Stil mit dem Model Rachel Rampage und einem echten Beau, dem Musiker Justin Hagberg (3 Inches of Blood, Ritual Dictates). Actors' 2018er Album "It Will Come To You", das ebenfalls auf Artoffact veröffentlicht wurde, brachte den atmosphärischen, hymnischen Stil der Band auf die Landkarte.
Drei Jahre später ist der Nachfolger bereit, Herzen zu brechen und Tanzflächen in Brand zu setzen. "Acts Of Worship" ist ein Album voller treibender Beats, massiver Hooks und dramatischer Atmosphäre – gleichermaßen melancholisch wie elektrisierend.
Auf der neuen Single 'Only Lonely' reitet Corbetts seidige Stimme auf einer knurrenden, synkopierten Basslinie des neuen Actors-Bassisten Kendall Wooding und dem metronomischen Death-Disco-Drumming von Adam Fink. Corbetts Gitarre und Keyboarder Shannon Hemmetts Synths liefern imposante Sounds – einige straff und arpeggiert, andere breit und hoch -, die den Song mit Farbe anreichern und regelrecht sprengen. Corbett nennt keine Geringeren als Roxy Music einen Einfluss für den Song: "'Only Lonely' pumpt mit einem Bass-Grind, der an die Spitzenklasse von Roxy Music erinnert. Es endet mit einem Schnörkel von arpeggierten Synths, die das i-Tüpfelchen sind. Perfekt für den Dancefloor."
"Acts Of Worship" wurde von Corbett in seinem eigenen Jacknife Studio in Vancouver produziert. Seine klangliche Kreativität ist ein wichtiger Bestandteil des Actors' Sound, ebenso wie die Sounds anderer Künstler wie Bootblacks und Spectres.