Sting kündigt neues Album "The Bridge" an
|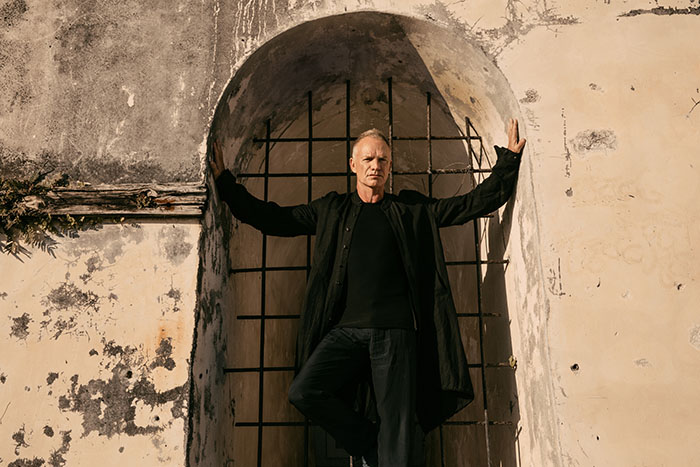 Die Poplegende Sting hat sein neues Album "The Bridge" für den 19.11. angekündigt und gibt Fans schon jetzt den ersten Eindruck mit der neuen Single "If It's Love". "The Bridge" ist ein Album über die Distanz und das Überbrücken von physischen und mentalen Brücken, um sein bestes Selbst zu werden
Auch für Sting stellte die Pandemie eine schwere Zeit dar. Emotionale Probleme, sowie die steigende Einsamkeit waren Themen, die ihn befassten. Aber die musikalische Legende versteckte sich nicht, sondern verarbeitete seine Eindrücke und Gedanken in dem was er am besten kann – der Musik. Über ein Jahr lang sammelte der englische Musiker Gedanken und Ideen, die er schlussendlich mit einigen seiner engsten Musikerfreunden umsetzte.
Teil des neuen Albums sind unter anderem Dominic Miller, Branford Marsalis, Melissa Musique, Gene Noble oder Josh Freese, mit denen Sting schon in der Vergangenheit zusammenarbeitete. 'This album was made at distance. Nonetheless, what I'm singing about is what comes out of my head and my heart. The feelings are not small. They're big emotions for me.', sagt Sting über den Prozess des Schreibens.
Den ersten Eindruck des neuen Albums bietet die aktuelle Single "If It's Love", die den Klang des Gesamtwerkes einfängt und die Vorfreude auf November erhöht.