Dylan Fraser kann in seinem Raumschiff keine Negativität gebrauchen
|
"Cool kids, that's nice / I don't give a shit", singt Dylan Fraser davon, dass er sich von äußeren Erwartungen freimachen will. Denn die meiste Zeit ist da viel heiße Luft und nichts dahinter: "You talk a lot but don't really say shit / The way your run your mouth I think I'm gonna tape it", sagt er seinem Gegenüber die Meinung, denn: "Don't need that negativity inside my spaceship".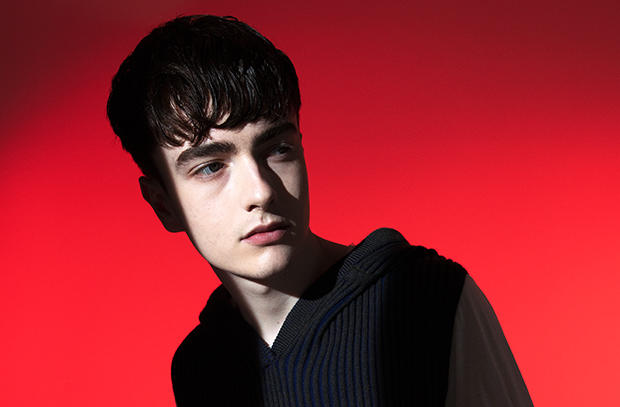 In seinem neuen Song "I'd Rather Be Here" setzt sich der 19-jährige Schotte mit den Aufs und Abs des Teenagerlebens auseinander und verarbeitet eine prägende Beziehung. Verzerrte Gitarrenklänge und euphorische Melodien verbinden sich zu einem cineastischen Klangbild, das Fraser mit seinem betont unaufgeregten Gesang und verträumten Gitarrenklängen kontrastiert. Unten gibt es das Lyric Video zum Song zu sehen. Ein offizielles Musikvideo folgt. Auch das Artwork der Single wurde von Dylan Fraser selbst entworfen.
Dylan Fraser kommentiert: "I'd rather be here is about someone who meant a lot to me but wasn't necessarily good for my mental state. There was a lot of negativity and it was really starting to wear me down. It put me in a tricky situation, as when you care so deeply for someone, it can sometimes feel better to stay in a shitty situation than to address it head on out of fear of losing that person. This particular experience sparked the lyric "I'd rather be here than nowhere at all."
"I'd Rather Be Here" folgt auf Dylan Frasers Ende 2020 veröffentlichte Debüt-EP "The Storm". Eine neue EP ist für diesen Sommer angekündigt.