Leif Vollebekk kündigt Welttournee an
|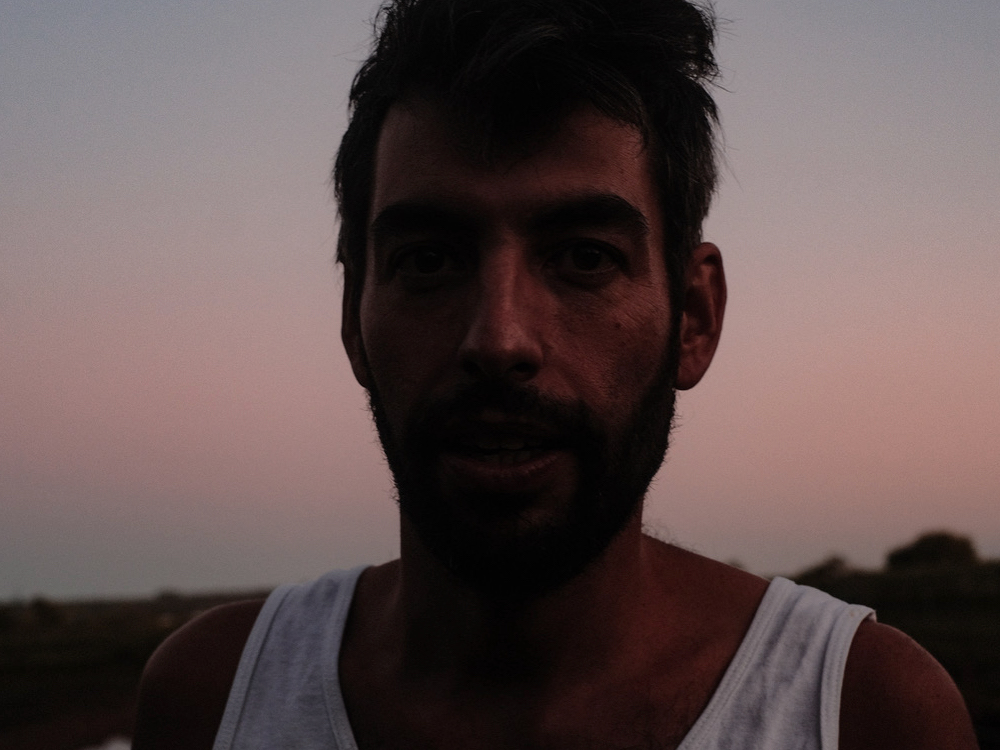 Leif Vollebekk freut sich, endlich neue Konzerttermine in Nordamerika und Europa bekannt geben zu können. Nachdem Vollebekk aufgrund der globalen Pandemie im März 2020 viele seiner "New Ways"-Tourdaten verschieben musste, kann er es kaum erwarten, wieder auf die Straße zu gehen und sich mit seinen Fans in den größten Konzerthallen, die er je gespielt hat, zu treffen Stadt.
"Ich musste mich kneifen, als sie mir sagten, dass wir wieder auf Tour gehen", erzählt Leif. "Alles, was mir in den Sinn kommt, sind die zeitlosen Worte Willie Nelson: Just can't wait to get on the road again / The life I love ismaking music with my friends."
Sein jüngstes Album "New Ways" war eine klangliche Dokumentation von allem, was Leif zu dieser Zeit empfand; Zärtlichkeit und Gewalt, Sex und Wiedergeburt. "Alles, was ich nie jemandem erzählen möchte – ich habe es einfach zu Protokoll gegeben", sagt er. Es wurde in den Capitol Studios in Los Angeles und in den Breakglass Studios in Montreal aufgenommen und enthält Olivier Fairfield (Timber Timbre) und Homer Steinweiss (The Dap-Kings, Amy Winehouse, Mark Ronson) am Schlagzeug und zusätzliche Vocals von Angie McMahon. Gemixt von Chris Allen in NYC (Yoko Ono, Fleet Foxes, Sigur Rós, Margaret Glaspy) und gemastert von Greg Calbi bei Sterling Sound (David Byrne, The War On Drugs, Gregory Alan Isakov, Tame Impala, Father John Misty, Bob Dylan, Patrick Watson). Mittlerweile hat das Album über 21 Millionen Streams.
Im vergangenen Juni, während der ersten Welle der Pandemie, veröffentlichte Leif eine kurze EP mit zwei Songs, "Rest", eine Veröffentlichung, die seine ruhige Introspektion in diesen seltsamen Zeiten ergänzte und eine akustische Version und eine B-Seite seines bahnbrechenden Albums von 2017 enthielt "Zwillingseinsamkeit". Dieses Album hatte einen Platz auf der Shortlist des Polaris Music Prize 2017, eine Juno-Nominierung und ist jetzt bei 40 Millionen Streams. Jetzt kommt er zurück auf die Bühne!
Thu, Oct 14 – Quebec City, QC @ Palais Montcalm (SOLO)
Fri, Nov 19 – Saskatoon, SK @ Broadway Theatre
Sat, Nov 20 – Edmonton, AB @ Union Hall
Tue, Nov 23 – Vancouver, BC @ Vogue Theatre
Wed, Nov 24 – Victoria, BC @ Capital Ballroom
Fri, Nov 26 – Calgary, AB @ MacEwan Ballroom
Sat, Nov 27 – Regina, SK @ The Exchange
Sun, Nov 28 – Winnipeg, MB @ The Park Theatre
Sat, Feb 19 – Montreal, QC @ M Telus
Thu, Feb 24 – Ottawa, ON, Bronson Centre
Sat, Feb 26 – Toronto, ON @ Massey Hall
Fri, Mar 4 – Ferndale, MI @ The Loving Touch
Sat, Mar 5 – Chicago, IL @ Lincoln Hall
Sun, Mar 6 – St. Paul, MN @ Turf Club
Tue, Mar 8 – Denver, CO @ Bluebird Theater
Wed, Mar 9 – Fort Collins, CO @ The Armory
Thu, Mar 10 – Salt Lake City, UT @ Urban Lounge
Sat, Mar 12 – Seattle, WA @ Tractor Tavern
Sun, Mar 13 – Portland, OR @ Aladdin Theater
Tue, Mar 15 – San Francisco, CA @ Great American Music Hall
Wed, Mar 16 – Los Angeles, CA @ El Rey
Thu, Mar 17 – Phoenix, AZ @ Valley Bar
Mon, Mar 21 – Oklahoma City, OK @ Tower Theater
Wed, Mar 23 – Fayetteville, AR @ Roots HQ
Fri, Mar 25 – New Orleans, LA @ Gasa Gasa
Sat, Mar 26 – Atlanta, GA @ Smith's Olde Bar
Sun, Mar 27 – Nashville, TN @ The Blue Room at Third Man Records
Mon, Mar 28 – Asheville, NC @ The Grey Eagle
Wed, Mar 30 – Carrboro, NC @ Cat's Cradle Back Room
Thurs, Mar 31 – Charlottesville, VA @ The Southern
Fri, Apr 1 – Washington, DC @ Union Stage
Sat, Apr 2 – Woodstock, NY @ Levon Helm Studios
Sun, Apr 3 – Portsmouth, NH @ The Press Room
Wed, Apr 6 – Philadelphia, PA @ World Café Live Downstairs
Thu, Apr 7 – Brooklyn, NY @ Music Hall of Williamsburg
Fri, Apr 8 – Holyoke, MA @ Gateway City Arts
Sat, Apr 9 – Cambridge, MA @ The Sinclair
Tue, Apr 26 – Dublin, IE @ Whelans
Thu, Apr 28 – Glasgow, UK @ King Tut's Wah Wah Hut
Fri, Apr 29 – Newcastle, UK @ The Cluny
Sat, Apr 30 – Manchester, UK @ The Deaf Institute
Tue, May 3 – Birmingham, UK @ Hare & Hounds
Thu, May 5 – London, UK @ Electric Brixton
Fri, May 6 – Bristol, UK @ Thekla
Sat, May 7 – Brighton, UK @ CHALK Live
Mon, May 9 – Paris, FR @ Point Ephémère
Tue, May 10 – Brussels, BE @ AB Brussels
Wed, May 11 – Cologne, DE @ Artheater
Fri, May 13 – Zurich, CH @ Bogen F
Sat, May 14 – Munich, DE @ Kranhalle
Sun, May 15 – Vienna, AT @ Chelsea
Tue, May 17 – Berlin, DE @ Frannz Club
Wed, May 18 – Hamburg, DE @ Nochtspeicher
Thu, May 19 – Amsterdam, NL @ Paradiso