The Cure kommt zurück nach Deutschland
|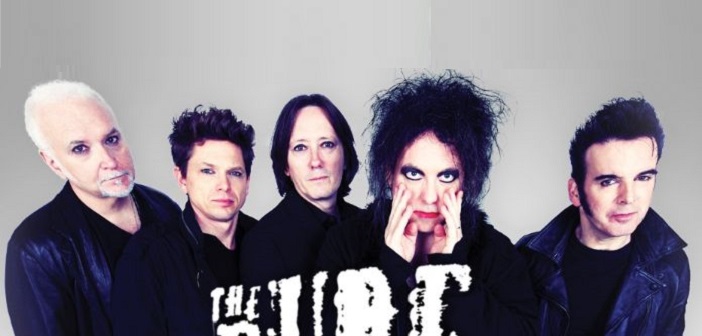 The Cure, die legendäre Band um Sänger und Gitarrist Robert Smith, ist im kommenden Jahr erstmals seit 2016 wieder mit einem eigenen Konzert in Deutschland zu sehen. In einer ausverkauften Tour wurden die Fans mit einer tollen Show belohnt. Auch der letzte Deutschlandbesuch von The Cure, 2019 spielten die Männer zwei Festivalshows, war ein voller Erfolg.
The Cure debütierte 1979 mit dem Album "Three Imaginary Boys". Der große Durchbruch gelang der Band jedoch ein Jahr später mit der Single "A Forest" aus dem Nachfolgealbum "Seventeen Seconds". Auch Folgealben wie "Pornography", "The Head on the Door" und "Disintegration" sind erfolgreich. Dank dieser Alben und Hits wie 'Why Can't I Be You', 'Boys Don't Cry' und 'In between days' entwickelte sich die Gruppe zu einer der einflussreichsten Bands der 1980er Jahre.
2019 wurde die Band in die Rock and Roll Hall of Fame aufgenommen, deren aktuelle Besetzung besteht aus: Robert Smith, Simon Gallup (Bass), Jason Copper (Schlagzeug), Roger O'Donnell (Keyboards) und Reeves Gabrels (Gitarrist). ). Die britische Band The Cure kehrt im Oktober und November nächsten Jahres nach Deutschland zurück.
16 Oktober 2022 BARCLAYCARD ARENA, Hamburg
17 Oktober 2022 QUARTERBACK IMMOBILIEN ARENA, Leipzig
18 Oktober 2022 MERCEDES-BENZ ARENA, Berlin
29 Oktober 2022 OLYMPIAHALLE, Munich
17 Oktober 2022 FESTHALLE, Frankfurt
21 Oktober 2022 HANS-MARTIN-SCHLEYER-HALLE, Stuttgart
22 Oktober 2022 LANXESS ARENA, Cologne