Das legendäre Rooftop-Konzert der Beatles jetzt auf allen Streaming-Plattformen!
|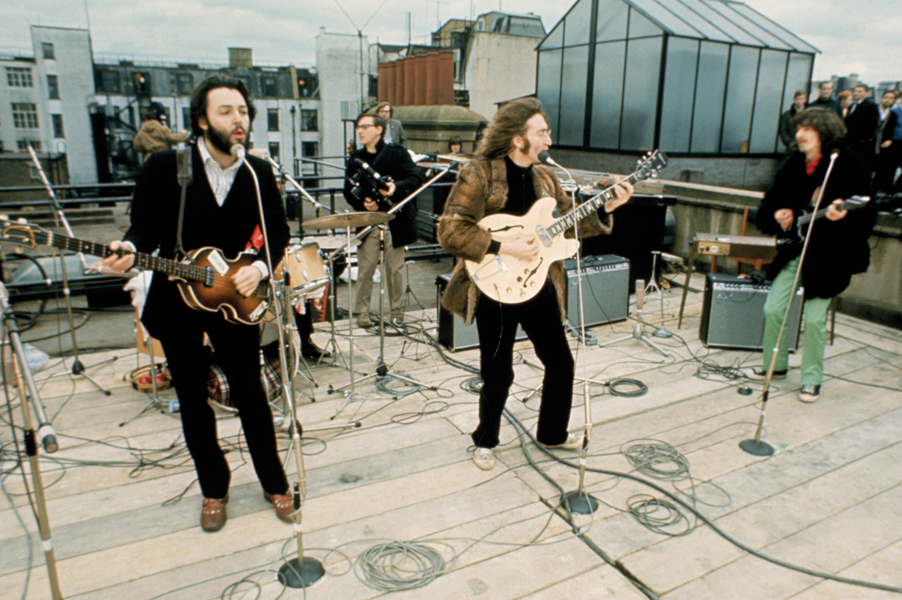 Am 30. Januar 1969 performten The Beatles ihr letztes und legendäres Konzert auf dem Rooftop ihres Labels "Apple Corp" in London. Das 53. Jubiläum der Performance wird nun mit einer Reihe aufregender Special Releases zelebriert – und im Scheinwerferlicht? Die erstmalige Veröffentlichung der Audioaufnahmen ihrer Rooftop Performance! Ab sofort kann "The Beatles: Get Back – The Rooftop Performance" überall gestreamed werden.
Mit den von Giles Martin und Sam Okell neu gemischten Songs wird die Welt in eine unvergessliche Zeit zurückgesogen, die schon seit letztem Jahr dank der Disney+ Doku-Serie "The Beatles: Get Back" nochmal ganz neu entdeckt werden kann.
Zusätzlich erscheinen in den darauffolgenden Tagen noch verschiedene Rooftop-Performances der Beatles-Hits auf YouTube: Zum einen Norah Jones' Auftritt mit "I've Got A Feeling" und "Let It Be" auf dem Dach des Empire State Building am Abend des Releasetages; zum anderen der Tributauftritt der The Beatles "LOVE" von Cirque du Soleil mit "Get Back (LOVE Version)" am 29. Januar.
THE BEATLES: GET BACK-THE ROOFTOP PERFORMANCE
"Get Back" (Take 1)
"Get Back" (Take 2)
"Don't Let Me Down" (Take 1)
"I've Got A Feeling" (Take 1)
"One After 909"
"Dig A Pony"
Jam/excerpt of "God Save The Queen" (tape change interlude)
"I've Got A Feeling" (Take 2)
"Don't Let Me Down" (Take 2)
"Get Back" (Take 3)