Am 4. Juni erscheint das Box-Set "Rod Stewart 1975-1978"
|
Rod Stewart war bereits auf dem besten Weg, einer der erfolgreichsten Musiker in der Geschichte zu werden, als er 1974 nach Amerika zog und bei Warner Bros. Records (heute Warner Records) unterschrieb. In den darauffolgenden 27 Jahren veröffentlichte der Brite auf dem Label einige der kommerziell erfolgreichsten und von der Kritik meistgeschätzten Alben seiner bemerkenswerten Karriere.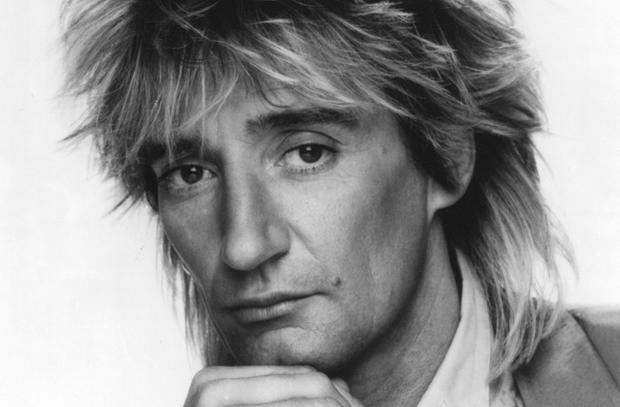 Nun kehrt Warner Records zu den Anfängen dieser legendären Phase zurück und kündigt ein Box-Set an, das Stewarts erste vier Warner-Alben auf Vinyl enthält, ergänzt um eine Bonus-LP mit seltenen und unveröffentlichten Studio-Outtakes von diesen Alben: "Atlantic Crossing" (1975), "A Night on the Town" (1976), "Footloose & Fancy Free" (1977) und "Blondes Have More" (1978).
"Es ist etwas Besonderes für mich, auf diese Phase meiner Karriere zurückzublicken", sagt Stewart. "Ich denke, die Fans werden es genießen, diese Songs auf Vinyl zu erleben. Mir jedenfalls ging es so."
Nachdem die Studioalben jahrzehntelang vergriffen waren, klingen sie heute bei ihrer Rückkehr auf Vinyl besser denn je, abgerundet durch Reproduktionen der Sleeves und neu gemastertem Sound. Die Alben und die Bonus-LP sind in einer schillernden Box untergebracht, auf deren Cover eine Folienprägung von Stewart zu sehen ist, dessen berühmte blonde Mähne in Gold glitzert, während sein Leopardenprint-Anzug silberfarben schimmert. "Rod Stewart 1975-1978" ist ab dem 4. Juni im Handel und digital erhältlich.
Nach brillanten Phasen mit der Jeff Beck Group und den Faces und mehreren herausragenden Soloalben zog Stewart 1974 nach Los Angeles. STEWART 1975-1978 spiegelt den darauffolgenden Ausbruch an Kreativität wider, der seinen Anfang 1975 mit seinem Label-Debüt "Atlantic Crossing" nahm. Das Album wurde vom legendären Tom Dowd produziert, der auch Stewarts nächste drei Alben verantwortete.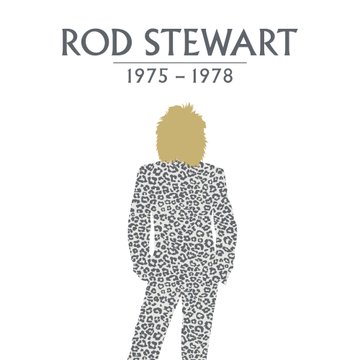 Der Vier-Alben-Lauf in den 1970er-Jahren suchte selbst in Stewarts Karriere seinesgleichen. "Atlantic Crossing" erreichte auch in Deutschland Gold-Status, "A Night On the Town" u.a. Doppel-Platin in den USA und "Foot Loose & Fancy Free" gar dreifaches Platin, ebenso wie der Nachfolger "Blondes Have More Fun" (Gold in Deutschland), das Stewart zudem seine erste #1-Platzierung in den USA einbrachte. Viele der bekanntesten Titel des Sängers gingen aus dieser Ära hervor: "Sailing", "I Don't Want to Talk About It", "I Was Only Joking", "The First Cut Is the Deepest", "You're in My Heart (The Final Acclaim)", "Da Ya Think I'm Sexy?" und "Hot Legs".
Die Bonus-LP mit dem passenden Titel "Encores 1975-1978" ist eine Sammlung von 10 Outtakes, die aus den Aufnahmesessions für alle vier Alben ausgewählt wurden. Die erste Seite hebt fünf Songs der kürzlich erschienenen Deluxe-Editionen von "Atlantic Crossing" und "A Night on the Town" hervor, darunter eine alternative Version der B-Seite "Rosie" und eine Coverversion von "To Love Somebody" der Bee Gees, aufgenommen mit der einflussreichen Stax Records-Hausband Booker T. & The MG's. Auf der Rückseite erwarten die Fans fünf bisher unveröffentlichte Session-Outtakes von "Foot Loose & Fancy Free" und "Blondes Have More Fun". Besonders hervorzuheben sind hier eine Coverversion des Motown-Klassikers "You Really Got A Hold On Me" und die bisher unveröffentlichten Tracks "Silver Tongue" und "Don't Hang Up".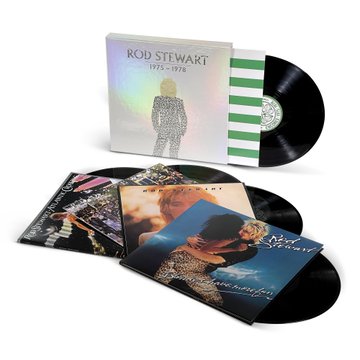 ROD STEWART 1975-1978 Tracklisting:
Atlantic Crossing (1975)
Fast Side
"Three Time Loser"
"Alright For An Hour"
"All In The Name Of Rock' N' Roll"
"Drift Away"
"Stone Cold Sober"
Slow Side
"I Don't Want To Talk About It"
"It's Not The Spotlight"
"This Old Heart Of Mine"
"Still Love You"
"Sailing"
A Night on the Town (1976)
Slow Side
"Tonight's The Night (Gonna Be Alright)"
"The First Cut Is The Deepest"
"Fool For You"
"The Killing Of Georgie (Part I And II)"
Fast Side
"The Balltrap"
"Pretty Flamingo"
"Big Bayou"
"The Wild Side Of Life"
"Trade Winds"
Footloose & Fancy Free (1977)
Side One
"Hot Legs"
"You're Insane"
"You're In My Heart (The Final Acclaim)"
"Born Loose"
Side Two
"You Keep Me Hangin' On"
"(If Loving You Is Wrong) I Don't Want To Be Right"
"You Got A Nerve"
"I Was Only Joking"
Blondes Have More Fun (1978)
Side One
"Da Ya Think I'm Sexy?"
"Dirty Weekend"
"Ain't Love A Bitch"
"The Best Days Of My Life"
"Is That The Thanks I Get?"
Side One Continued
"Attractive Female Wanted"
"Blondes (Have More Fun)"
"Last Summer"
"Standin' In The Shadows Of Love"
"Scarred and Scared"
Encores 1975-1978
Side One
"Holy Cow" – with Booker T. & The MG's
"To Love Somebody" – with Booker T. & The MG's
"Return To Sender" – with Booker T. & The MG's
"Rosie" – Early Version
"Get Back" – Alternate Version
Side Two
"You Really Got A Hold On Me" *
"Honey, Let Me Be Your Man" *
"Lost Love" *
"Silver Tongue" *
"Don't Hang Up" *
* bisher unveröffentlicht