The Immediate Family Kündigen Debüt Album An
|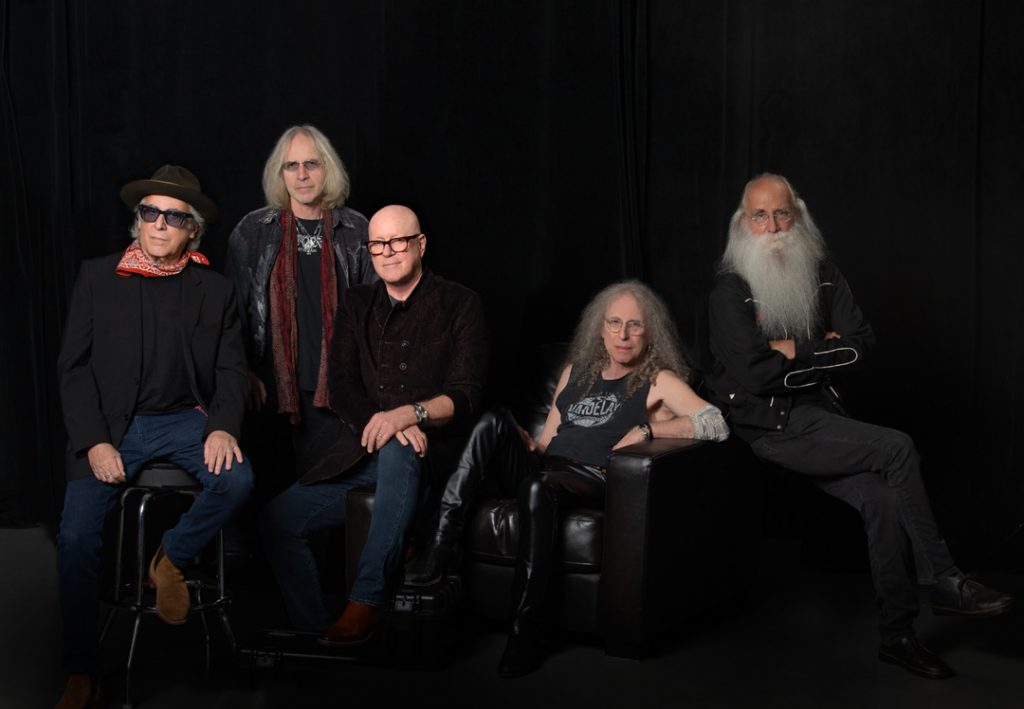 The Immediate Family werden ihr mit Spannung erwartetes, selbstbetiteltes Album in voller Länge am 27. August via Quarto Valley Records veröffentlichen. Das von der Band produzierte neue Album enthält zwölf Originalsongs plus zwei Bonustracks: Live-Versionen der Danny Kortchmar/Jackson Browne-Kollaboration "Somebody's Baby", und Watten Zevons "Johnny Strikes Up the Band". Die erste Single/Video "Fair Warning" wird im Juli veröffentlicht. Aufgenommen in drei Tagen im Studio von Jackson Browne in Los Angeles, beginnt das neue Album mit einer Explosion von E-Gitarren mit dem Lead-Track "Can't Stop Progress". Das feurige Drei-Gitarren-Interplay greift in Songs wie "Fair Warning", "Time to Come Clean" und "Turn it up to Ten" auf den Rest des Albums ein. Die Liebe der Band zu Rock'n'Roll- Wurzeln zeigt sich in den funky, bluesigen Tönen von "Slippin' and Slidin'", "Divorced" und dem Brill Building-artigen "Damage".
Diese ikonische Supergruppe spielt seit Jahrzehnten zusammen, aber nie als eigene Band. Bekannt für ihre langen, illustren Karrieren, die Hall of Fame-Künstler wie James Taylor, Keith Richards, Jackson Browne, Linda Ronstadt, Carole King, Stevie Nicks und Crosby, Stills, Nash & Young, die Gitarristen Danny Kortchmar und Waddy Wachtel, Schlagzeuger Russ Kunkel, und Bassist Leland Sklar haben sich zusammen mit Gitarrist Steve Postell zusammengetan, um ihre eigenen Songs als The Immediate Family zu performen. 'Wir sind sehr stolz auf die Menschen, mit denen wir zusammenarbeiten durften', sagt Kortchmar, 'aber wir freuen uns auch, jetzt unsere eigene Musik zu spielen.' Wachtel stimmt dem zu: 'Es ist zu schön für Worte. Ich habe das nicht kommen sehen, und jetzt kann ich mir nicht vorstellen, dass es nicht passiert ist.'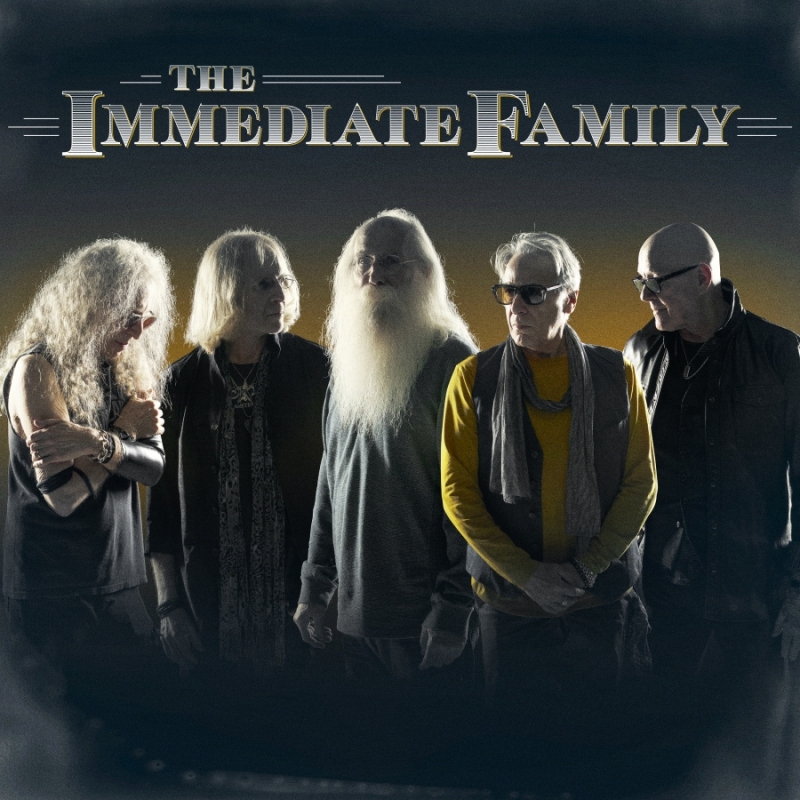 Die Veröffentlichung von The Immediate Family folgt auf die beiden vorherigen EPs "Slippin' and Slidin'" (die auf Platz 6 der Billboard Blues Charts einstieg) und "Can't Stop Progress". Die Band wird im Herbst nach der Veröffentlichung des neuen Albums durch die USA touren. Die Produktion des Dokumentarfilms The Immediate Family des Filmemachers Danny Tedesco (The Wrecking Crew) wird fortgesetzt, der voraussichtlich 2022 veröffentlicht wird. Die Band hat kürzlich auch neues Material in den Henson Studios (ehemals A&M Studios) in Los Angeles aufgenommen.
Tracklisting:
01 Can't Stop Progress
02 Slippin' and Slidin'
03 Everything That's Broken
04 Damage
05 Divorced
06 A Thing of the Past
07 Fair Warning
08 Things to Do in Denver When You're Dead
09 House Will Fall
10 Not Made That Way
11 Time to Come Clean
12 Turn it up to Ten
BONUS TRACKS:
Johnny Strikes Up the Band (LIVE)*
Somebody's Baby (LIVE)*